Posted on
By dandelion KIDS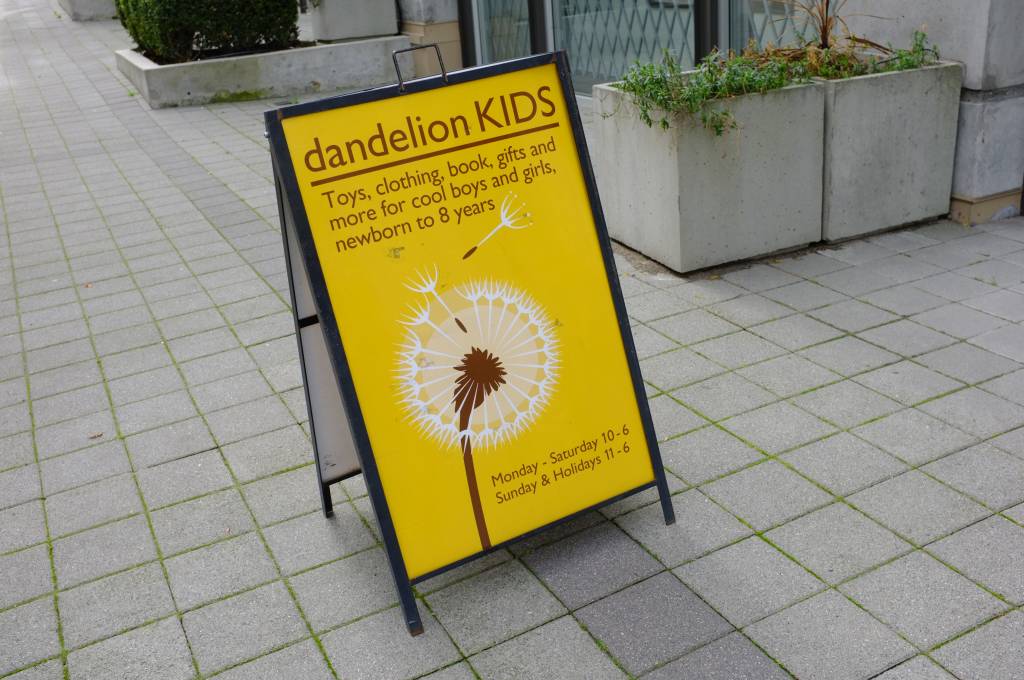 Despite closing our Commercial Drive location, we are definitely still around. Thanks for your patience and support while we learn, grow and redirect our focus so that we can provide more quality and time into understanding you -- our valuable customers.
Thanks to all the people that have been in to support our decision to close our Commercial Drive location, shop with us, or even just come by to share memories of how we have been a part of your lives over the years. 
Many of you have already visited us at our Port Moody store and I have seen quite a few familiar faces recently in that neck of the woods.  Thanks to those of you that left us with your email or started following us on Facebook and Instagram to keep in touch.  We will be sending you monthly updates with any news or newsletters that we put together in the coming future.  We have been hard at work training and updating our webstore while managing our closing on The Drive so that we can have it running with new items as soon as possible, so don't forget to follow us on social media or leave us with your email now by sending us a quick note to info@dandelionkids.ca . 
It's taken me a bit of effort to realize that closing down our Commercial Drive location is not a loss; but rather a side-step.  Without the support of my team, family, friends and loved ones, that realization would have been harder to come about.  I've always thought of myself as having two stores – one on The Drive and one in Suter Brook Village.  When in actual fact, there are three – the online store as well.  My team and I have been putting all our efforts into managing the actual brick and mortar stores that we have completed forgotten that we even had a store online.  So we appreciate your understanding for this needed side-step.  It is a sacrifice, nonetheless, as Commercial Drive was the birthplace of dandelion KIDS, but we hope that this step will bring about growth and potential in areas of products, branding and also creating a bridge between traditional toys and maybe learning tools that will help children manage all the new stimulation they will encounter with technology once they are older. 
By no means will this be a slower time for us once Commercial Drive is closed on October 22nd.  We will be right here, researching, observing, listening and sourcing out products, training and learning to help us grow while also maintaining the exceptional knowledge, understanding and service that we provide both at our Suter Brook, Port Moody location and our online store in the days to come.